PALEO 2018:05
Paleontological localities from the Solnhofen area:
Solnhofen - Langenaltheim
Martin Pavela *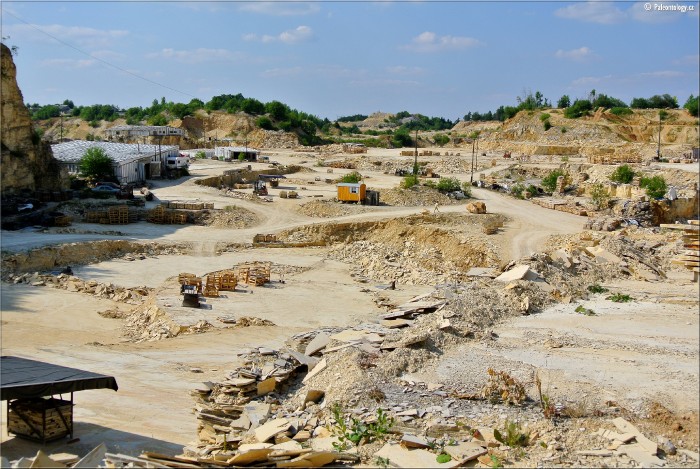 * Czech Paleontological Society, Na pastvisku 10, Opava, 74705, ČR
Key words: Jurassic, Tithonian, Solnhofen Formation, Solnhofen
Localities another name

(Jiné názvy lokality):

Langenaltheim Haardt
---
Region / discrict

(kraj / okres):

Freistaat Bayern / Weisenburg-Gunzenhausen
---
GPS:

48.891828N, 10.962712E
---
Stratigraphy

(Stratigrafie):

151 Ma-old; Jurassic > Lower Tithonian > Hybonotum zone > Rueppelianus subzone
Lithostratigraphy: Solnhofen Formation
---
Description of the locality

(popis lokality):

Rozsáhlý jámový lom na těžbu litografického vápence.
---
Restriction on entry

(omezení vstupu):

Činné důlní dílo v privátním vlastnictví. Vstup je možný jen na povolení.
---
Lithology

(litologie):

Lithographic limestone / Slinitý deskovitý vápenec - tzv. litografický vápenec.
---
---
Remarks

(Poznámky):

Velmi bohatá a slavná paleontologická lokalita. Byly zde nalezeny dokonce dva druhy primitivních ptáků rodu Archaeopteryx - A. lithographica Meyer 1861 (fig.2) a A. bavarica Wellnhofer 1993 (fig.3).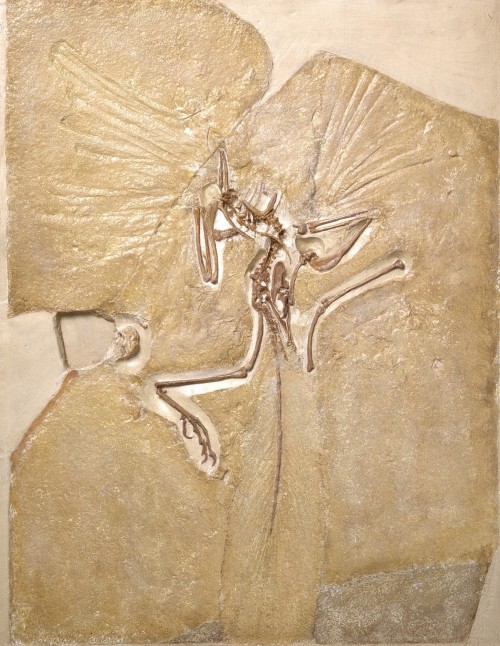 Fig.2: Archaeopteryx lithographica Meyer 1861; Solnhofen - Langenalheim; Natural History Museum, London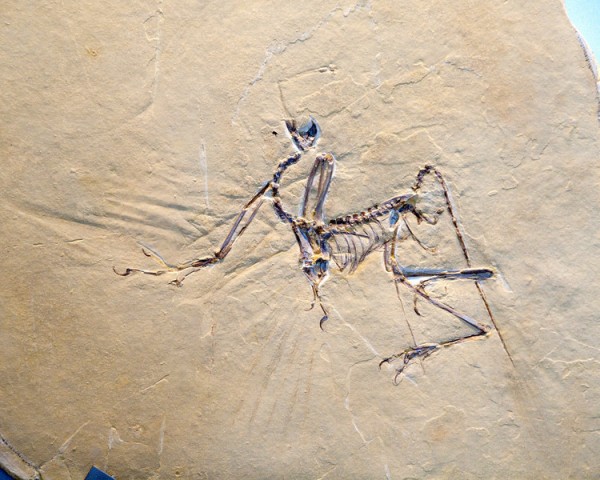 Fig.3: Archaeopteryx bavarica Wellnhofer 1993, HOLOTYPE, Solnhofen - Langenalheim; Bayerische Staatssammlung für Paläontologie und Geologie, München
---
Literature

(Literatura):

http://www.solnhofen-fossilienatlas.de
---
Quote this article

(Citace tohoto příspěvku):

Pavela M. (2018): Paleontological localities from the Solnhofen area: Solnhofen - Langenalheim.

PALEO 2018:05
---
Date of publishing

(Datum publikování):

13.1.2018.
---
Photogallery

(Fotogalerie):
13.7.2013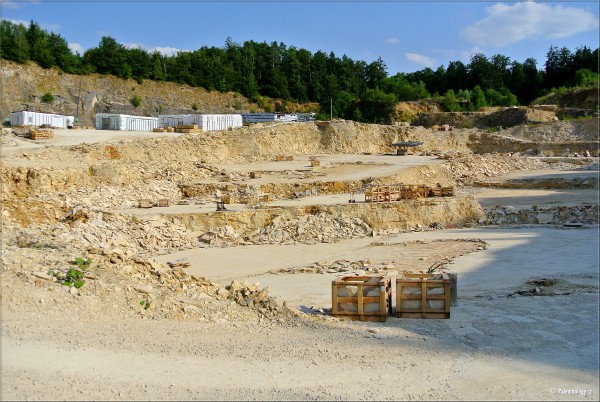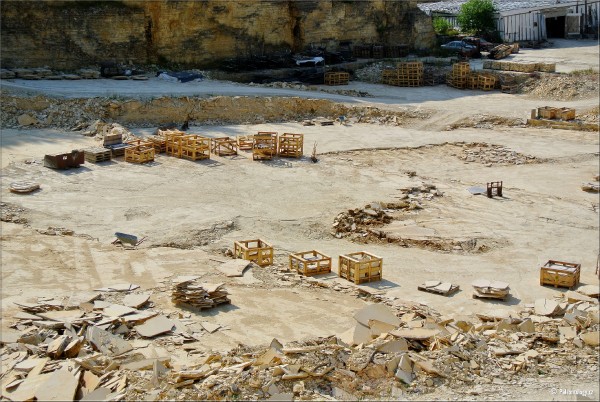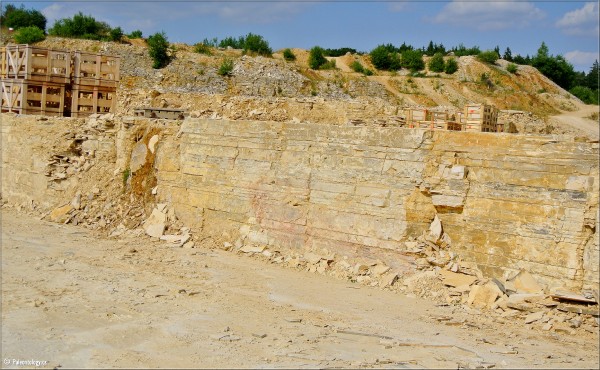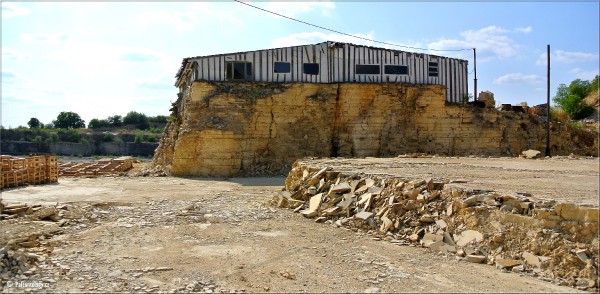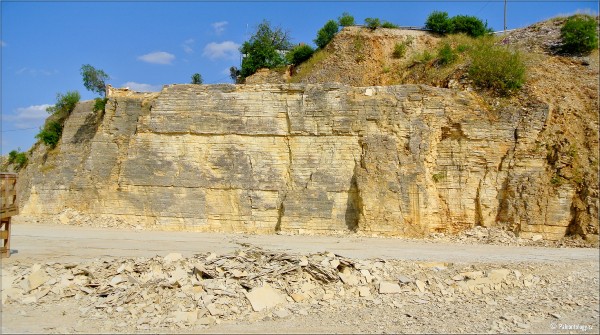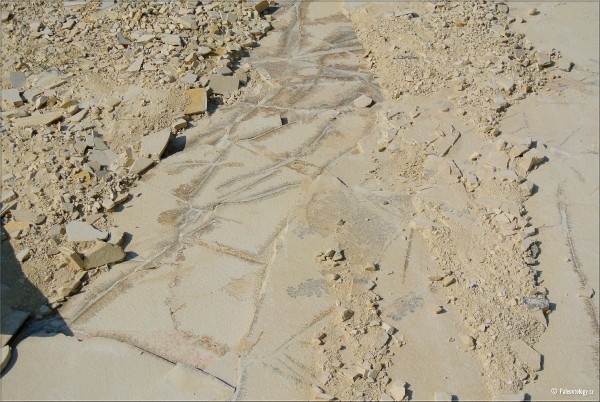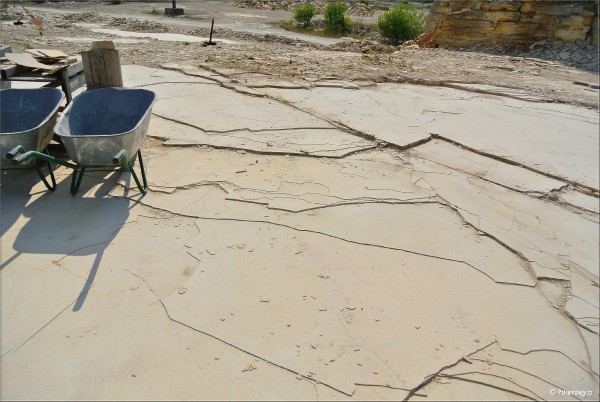 © All right reserved / Všechna práva vyhrazena. Žádnou část webu, fotografii, část textu, jeho skladbu, slovní spojení atd. nelze bez původního písemného souhlasu nebo jasně formulované, zde uváděné citace vyjímat či napodobovat a používat!